The Burgio, Curvin & Banker law firm is a well-respected civil litigation firm, particularly noted for its expertise in personal injury and insurance law.
We are proud of our loyal client base and the respect we receive from the legal community. Our longstanding presence as an outstanding litigation practice promotes effective communication with both attorneys and court personnel and thereby helps us move cases toward satisfactory resolution for our clients, whether it is by early settlement or a verdict after trial.
Current and satisfied clients, as well as impressed former opponents, refer to us the majority of new cases and clients. We have set the standard for delivering outstanding legal advocacy and our exceptional understanding of the law and skillful courtroom tactics help our clients achieve a just result.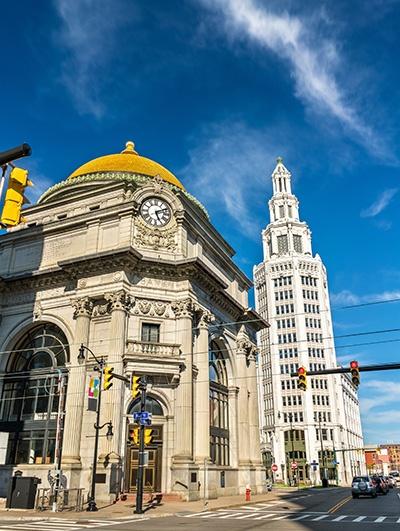 We understand that simply litigating a matter thoroughly and effectively is not always the right solution. When appropriate, we encourage mediation early in litigation so that meaningful settlement discussions can occur. Although most cases settle prior to trial, maximum recoveries can only be achieved through exhaustive investigation and exacting preparation.
We have earned a reputation for unwavering ethics coupled with a reputation as attorneys who are equally effective at trial and in settlement negotiations. Opposing counsel and court personnel know that we are committed to uncovering all of the facts in a case and we do not compromise in our goal of achieving the best possible result for our clients.
Unlike many firms, each attorney handles each phase of their assigned case from beginning to end. We are mindful of clients' concern for cost control, and do not increase costs by having multiple attorneys bill for review of a file to get up to speed so they can handle some small aspect of the case.
We strive to resolve disputes quickly and in the most cost-effective manner. By keeping our clients well informed, we make sure they can determine if the likelihood of success justifies the cost of litigation. Clients trust our guidance to help them make well thought-out decisions, ultimately reducing legal expenses.
As active members of the legal community, we participate in organizations and professional groups to develop our skills and enhance our stature in the community to ultimately better serve our clients. The members of our firm have been recognized with awards for their trial skills, have authored articles and publications, appeared at national forums, have served as adjunct professors of law, and have lectured throughout the community on various legal topics including ethics and civil practice.
Each member of the firm has been elected to leadership positions in a number of local and national organizations. These organizations include: the American Board of Trial Advocates (ABOTA), the Western New York Trial Lawyers Association, the New York State and Erie County Bar Associations, the Defense Trial Lawyers Association of Western New York, The Western New York Chapter of the Women's Bar Association of the State of New York and the American Inns of Court.